DESIGNER Consignment Shop, Located Near Brookline, MA
Attention residents of Brookline - DC Consignments is a leading consignment company, located in Natick, offering our customers and consignors the best shopping experience in high-end resale. Our fashion savvy associates hand-select every piece of our wide selection of women's, and men's, apparel, handbags, shoes, sunglasses, and jewelry from top-name designers and popular contemporary brands at 60-75% below retail cost. Our careful selections are based on designer name, current trends, and condition. Fashion meets affordability at DC Consignments, and promises a shopping experience that is tailored to the fashion hunter at heart.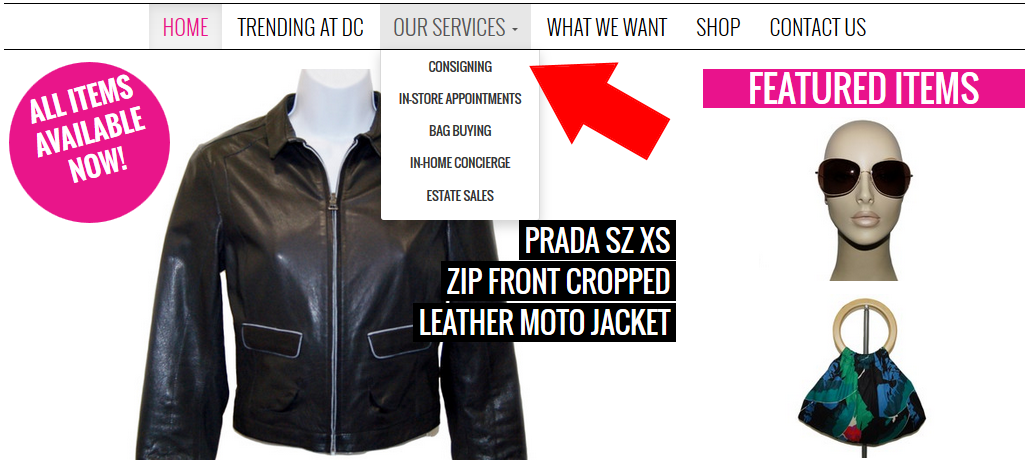 "I swear I go to DC Natick every Saturday. I always have a fresh outfit... under budget!!" - Samantha M. in Brookline, MA
WE HOPE TO SEE YOU SOON!
42 Worcester Street (Route 9), Natick, MA
TUES, WED, THURS : 11AM-6PM
FRI & SAT: 11AM - 5PM * SUN & MON: CLOSED [email protected]