DESIGNER Consignment Shop, Located Near Weston, MA
Attention residents of Weston - DC Consignments is a leading consignment company, located in Natick, offering our customers and consignors the best shopping experience in high-end resale. Our fashion savvy associates hand-select every piece of our wide selection of women's, and men's, apparel, handbags, shoes, sunglasses, and jewelry from top-name designers and popular contemporary brands at 60-75% below retail cost. Our careful selections are based on designer name, current trends, and condition. Fashion meets affordability at DC Consignments, and promises a shopping experience that is tailored to the fashion hunter at heart.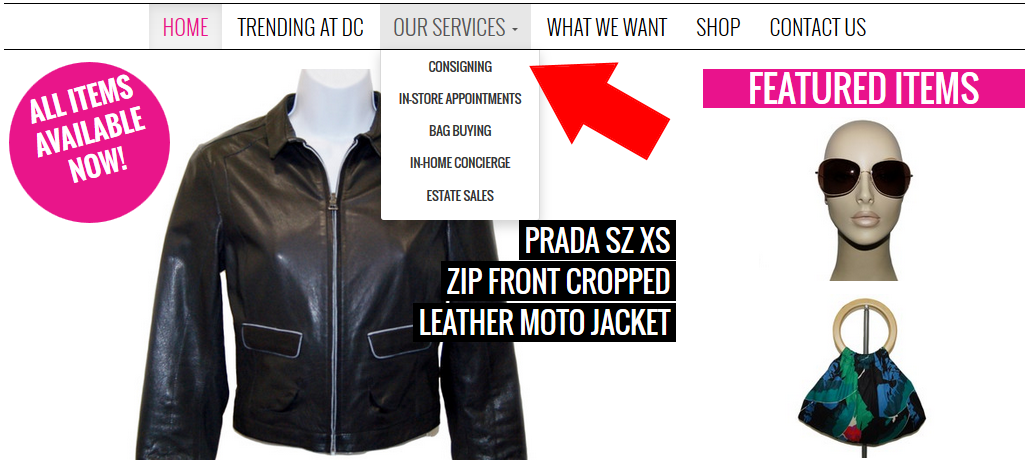 "Who needs retail stores when you can go to DC Consignments?? Why pay top dollar for the same thing you can get here for half the price?? For those that love a bargain this is THE consignment store to shop. A scavenger hunt in a boutique setting that makes you want to shop. Great job!!! " - Laurie B in Weston, MA
WE HOPE TO SEE YOU SOON!
42 Worcester Street (Route 9), Natick, MA
TUES, WED, THURS : 11AM-6PM
FRI & SAT: 11AM - 5PM * SUN & MON: CLOSED [email protected]