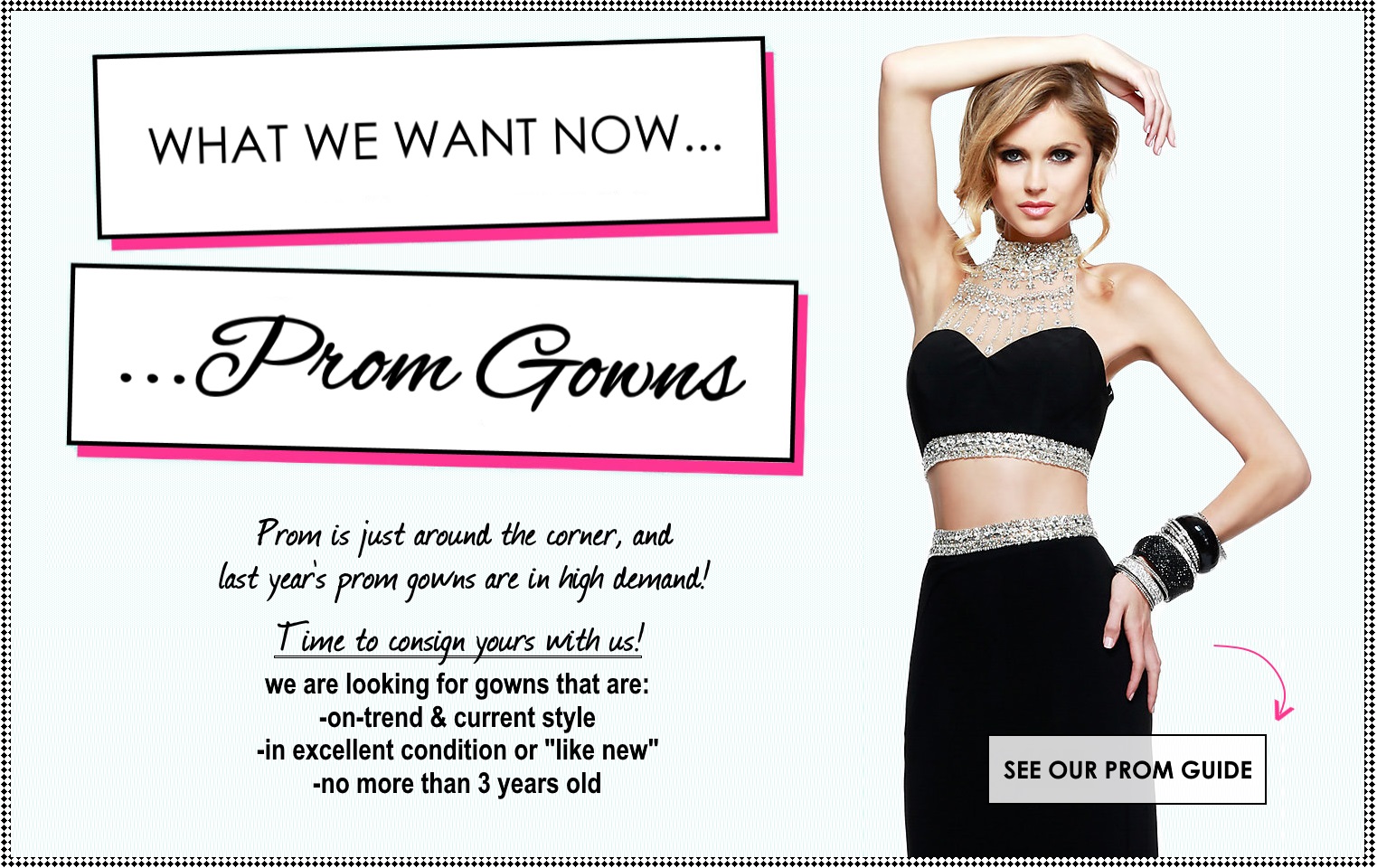 CALL US TODAY AT 508-655-4478 TO SCHEDULE YOUR CONSIGNMENT APPOINTMENT. TURN LAST YEAR'S DRESS INTO CASH!
HERE ARE SOME IMPORTANT GUIDELINES TO KEEP IN MIND WHEN CONSIGNING YOUR PROM GOWNS WITH US:
Please only bring dresses that have been cleaned and pressed. All dresses should be ready to wear by the new buyer.

Check your dress(es) over carefully, especially at the hem/straps/zipper for any tears, runs, or pulls.

Check the front of the dress(es) for any stains or marks, and check that all beading, sequins, and detailing are intact.

An appointment for consignment is required.

We will decide the re-sale price on all gowns.

ONLY current styles (2-3 years) will be accepted.

We will also accept high-end evening shoes, wraps, jewelry & purses.

Be mindful that we can only accept current and on-trend styles in "like new" condition.

Please NO BRIDESMAID dresses.