For the past decade, the DC family has been proud to serve the Greater Boston community. We're happy to announce our 10th Anniversary Party on Tuesday, June 25th from 4-8pm.


Enjoy live music, cocktails, hors d'oeuvres and more, as well as 10% off your purchase during the evening.
For every $10 spent, enjoy a free entry to win our grand prize. Individual tickets for our grand prize are available for $5 each.
In addition, we will be taking donations of women's clothing for Boston-based non-profit Dress For Success Boston Inc. For more information on our partnership, visit
www.dressforsuccess.org.
For any questions, please call DC Consignments directly at (508) 655-4478.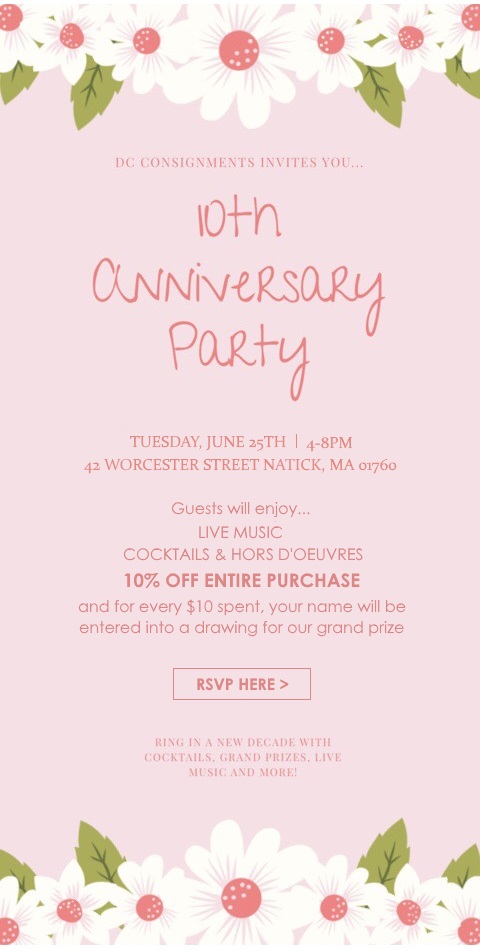 WE LOOK FORWARD TO SEEING YOU THERE!