THE FALL FASHIONS HAVE ARRIVED!
We have been taking in so many fabulous appointments that our racks are now bursting with designer and contemporary pieces from so many sought after brands. We are picking and choosing only the best, most current, and stylish trends and styles so that we may offer an unrivaled selection of high-fashion finds for our loyal shoppers! New arrivals include: designer bags, designer denim, blouses and tops, sweaters, blazers and jackets, fall dresses, booties and shoes, and coats. Stop by and let us style you!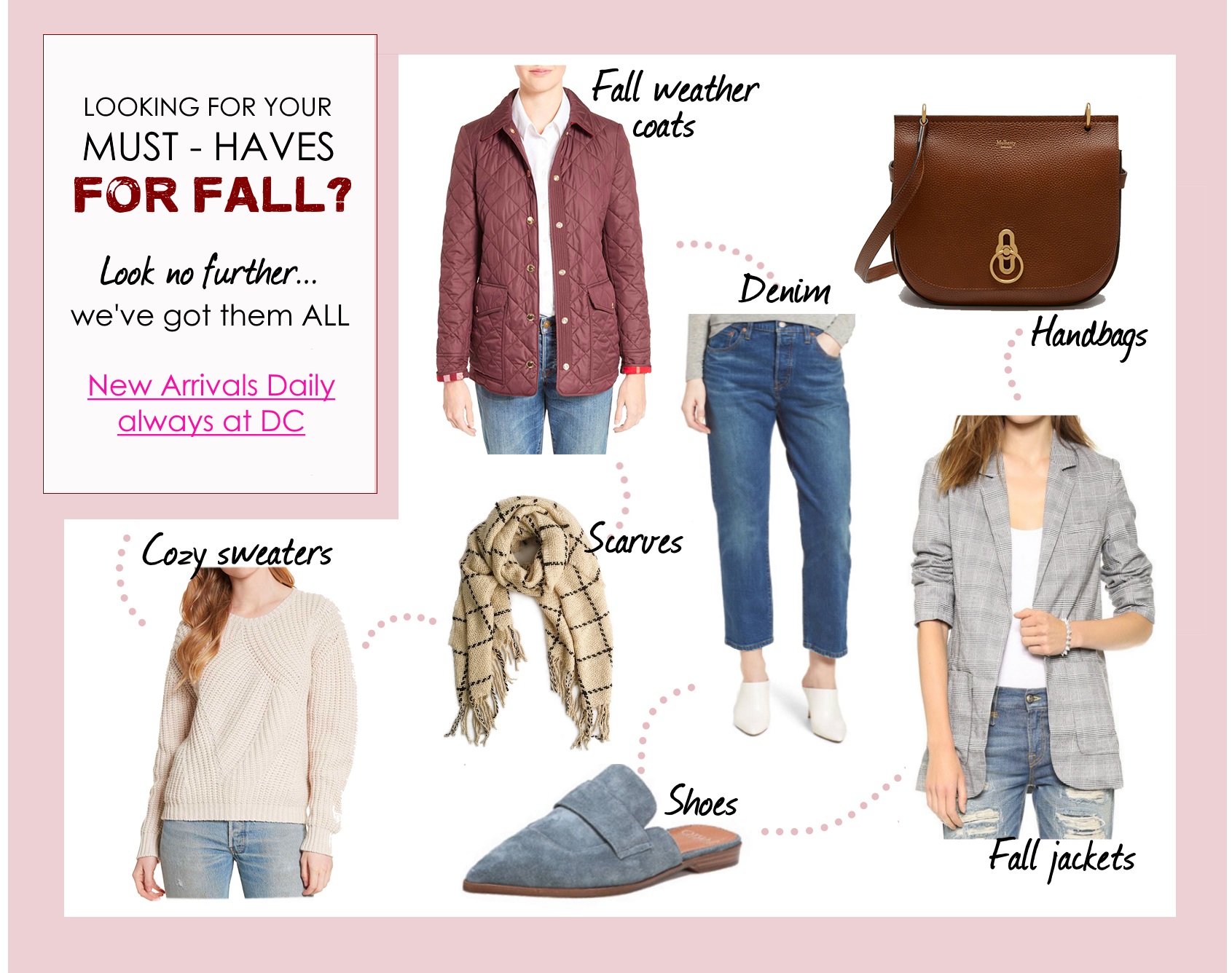 DO YOU LOVE DESIGNER AND CONTEMPORARY BRANDS? DO YOU LOVE SCORING THOSE BRANDS AT AMAZING PRICES?? Then we've got the names you want in store now!